On August 2, 2020, Guangxi CC&TSPM held an ordination ceremony in Debao County Thanksgiving Church, and ordained Huang Feihu as Elder and Huang Xuecheng as pastor.
Rev. Wang Conglian, chairman of Guangxi TSPM presided over the ordination. President of Guangxi CC Rev. Xiao Jifu, Chairman of Nanning TSPM Rev. Zhao Hongmei as well as President of Debao CC Rev. Li Ronghuo were present in the concelebration.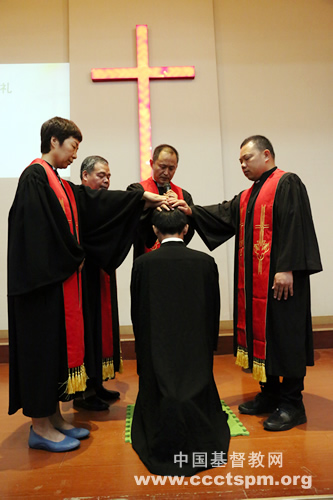 At the ceremony, Rev. Wang Conglian affirmed the work done by the church in constructing the unity and talent cultivation, and gave thanks to God for their efforts in prospering the gospel and their support for the CC&TSPM in the autonomous region.
Rev. Xiao, with a sermon entitled "Watchman", exhorted the newly-ordained elder and pastor with the word of God to fulfil their duties as watchmen and establish churches with the pure faith and a healthy spiritual life.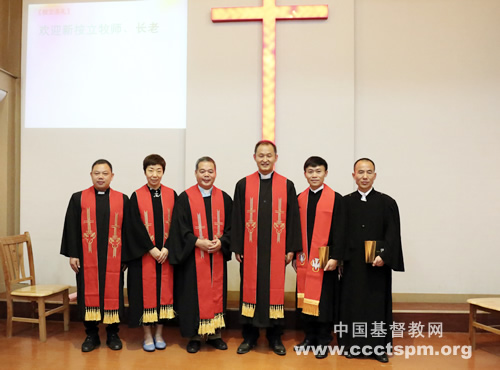 Rev. Zhao gave blessings to the ordained church members, wishing God grant them gifts, confidence and strength to shepherd the Lord's sheep.
(Translated and edited by Bei Sang)