Nine churches affiliated with Tianjin CC&TSPM, after assessment of anti-epidemic and fire safety, resumed services orderly on August 2, 2020.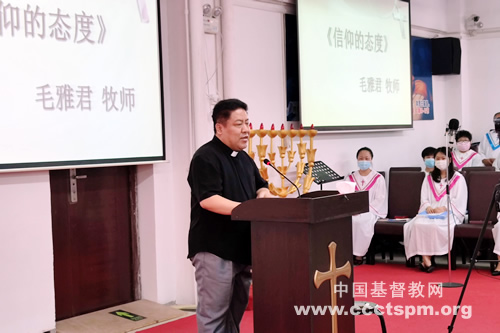 On the morning of August 2, a reopening ceremony was held in Yixingfu Church in Beichen District for celebrating the resumption of church services in Tianjin. Rev. Mao Yajun, president and chairman of Tianjin CC&TSPM, attended the ceremony and gave a sermon entitled "The Attitude of the Faith" with the verses from the First Epistle to the Thessalonians. He mentioned that it is the concerted efforts made by the whole nation that makes it possible to contain the epidemic within months, ensuring the resumption of production and the lives of the people back to normal.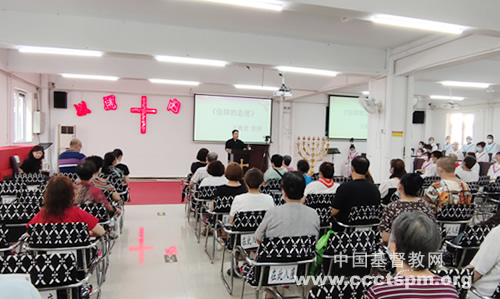 Tianjin CC&TSPM and churches in Tianjin have so far donated over 4,000,000 CNY as well as massive supplies to the epic-center and other virus-afflicted areas.
(Translated and edited by Bei Sang)