On August 8, 2020, Chengguan Church in Changle District, Fuzhou City, Fujian Province had a thanksgiving service for the laying of the church foundation stone. The thanksgiving service was led by Rev. Liu Lizhen, president of Changle District CC and director of Chengguan Church.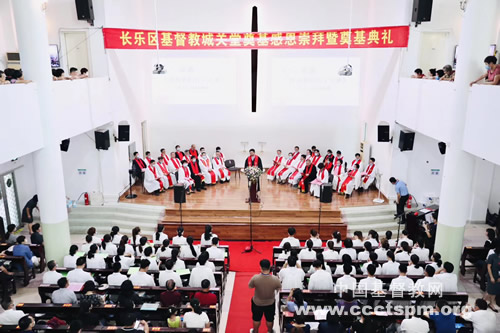 The pastors called to worship, gave prayers and did the responsive reading. Rev. Yue Qinghua, Chairman of Fujian TSPM, gave a sermon entitled "The Lord Has Done Great Things For Us" with the verses from the Book of Isaiah and the Book of Psalm. Rev. Yue exhorted the congregation to bear the Biblical teaching in mind, and remember that we are His chosen ones to build His Holy Temple. He said that each church building can be the light of the city, which is a glorious testimony of God.
The thanksgiving service ended up with the benediction given by Rev. Yue.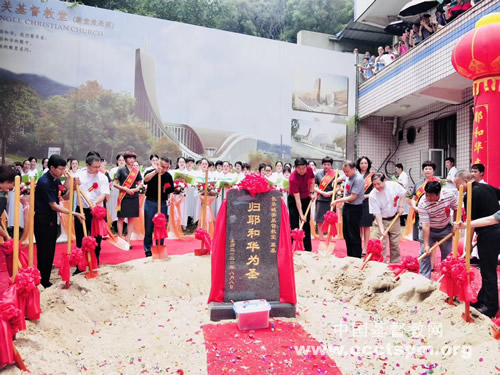 Afterwards, Rev. You Zhen, Chairman of Changle District TSPM, presided the foundation stone laying ceremony. Rev. Yue Qinghua, along with other co-workers, unveiled the foundation stone and then buried it with soil.
May God bless the temple with a greater glory, and bestow peace and renewal upon this church!
(Translated and edited by Bei Sang)