On the afternoon of April 8, 2021, CCC&TSPM had a video conference with the Hong Kong Chinese Christian Churches Union (HKCCCU), as the first attempt that CCC&TSPM has made to exchange with overseas churches via video conference since the COVID-19 outbreak.
Vice President of CCC Rev. Shen Xuebin chaired the video conference. He said that despite the enormous adverse impact on the global society and churches caused by the pandemic, we can still stand in solidarity and fight against the virus.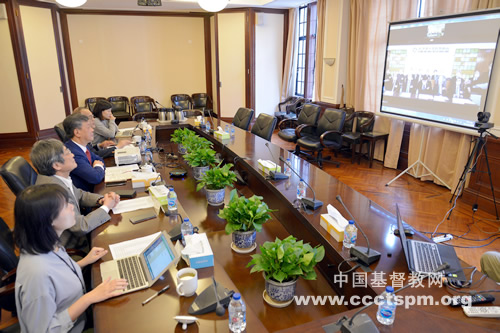 On behalf of CCC&TSPM, President of CCC Rev. Wu Wei extended regards to Hong Kong churches, and expressed appreciation towards HKCCCU's attention to this meeting, as well as their long-time support and encouragement for CCC&TSPM.
Chairperson of HKCCCU Rev. Chan Tak Cheong then mentioned that Hong Kong churches and society were also severely affected by the epidemic, which caused a lot of inconvenience to fellowship groups and congregational activities. Many churches had resorted to alternative ways to continue worship services and shepherding (e.g. video conference). Rev. Chan Tak Cheong also introduced several anti-epidemic measures adopted by Hong Kong society and churches. He expected that in-person exchanges between CCC&TSPM and HKCCCU could be restarted soon to strengthen the friendship.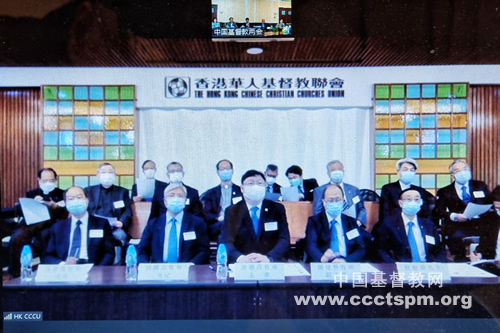 Rev. Kan Baoping, vice chairperson of National TSPM, shared a few stories about how churches in the Chinese mainland assisted local authorities in fighting against the virus. He mentioned that last year several provinces and churches were hit by severe floods in addition to the epidemic. Responding promptly, CCC&TSPM played an active role in the anti-virus fight as well as disaster relief.
Ms. Gu Jingqin, interim chief of the Overseas Relations Department of CCC&TSPM, then introduced their work since the virus broke out. Affected by the epidemic, the Overseas Relations Department have not been able to have face-to-face interactions with overseas churches in the past year, but they have been keeping in touch with overseas churches via video conference, e-mails, etc.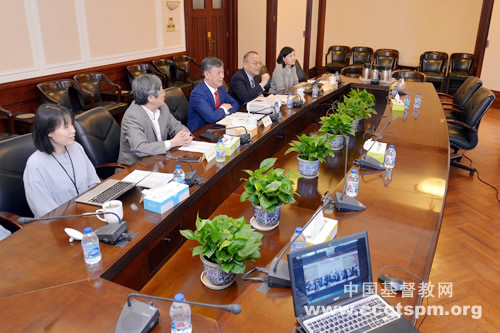 Afterwards, the two sides respectively shared challenges in the Chinese mainland and Hong Kong, including the decline of church attendance due to the epidemic, the loss of church membership among the younger generation, along with the problem regarding how to better provide pastoral care to church members, etc.
At last, both sides expressed the hope that the epidemic would end at an early date and that exchanges between the two sides could resume as soon as possible.
Translated and edited by Bei Sang.