From July 31 to August 1, 2021, Inner Mongolia CC&TSPM held a clergy training class and an ordination ceremony in the City of Chifeng.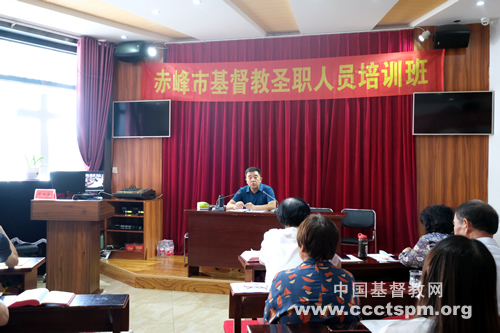 Elder Li Aihua, chairperson of Chifeng TSPM, made an appearance at the opening ceremony of the training class and gave a speech. Rev. Wang Dawei, vice president and general secretary of Inner Mongolia CC, and Rev. Meng Ling'en, associate secretary general of Inner Mongolia TSPM, respectively gave lectures themed "Learn to be a Good Shepherd" and "Worship Study of Christianity -- Sacred Liturgy". 21 clergy from different districts, banners or counties of the city came to attend the training.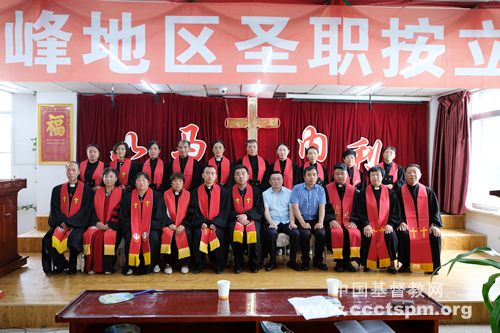 Following the training courses, an ordination ceremony was held in Ping'an Church of Songshan District, Chifeng City by Inner Mongolia CC&TSPM. Vice Pastor Dong Zhengyu (female) was promoted to a pastor. Staff member Zhang Lihua (female) was ordained as a pastor. Other seven staff members were ordained as elders, including Liu Hanying, Sun Xiaoshuang (female), Wang Yanqiu (female), Wang Yuhua (female), Yan Jinghua (female), Ye Qingxia (female) and Zhou Yancong (female).
Translated and edited by Bei Sang.