On the morning of August 29, 2023, Rev. Xu Xiaohong, Chairperson of National TSPM, received Mr. Matthew Fung, General Secretary of Christian Communications LTD., Hong Kong, and Special Consultant Mr. Thomas Tang at the headquarters of CCC&TSPM. The meeting enjoyed a cordial atmosphere.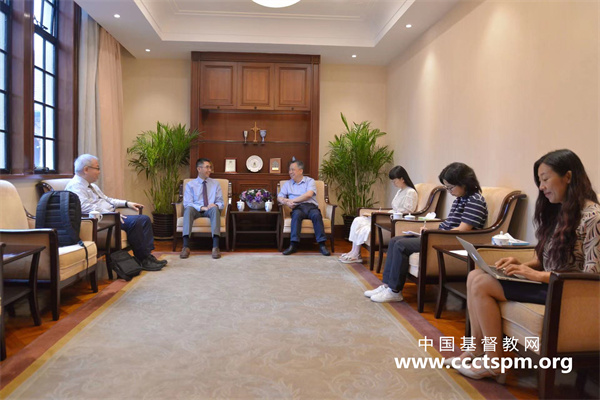 Rev. Xu first reviewed the Seminar on Chinanization of the Christian Church in China successfully held in Hong Kong in May. He saw the seminar as a good attempt enabling Hong Kong churches to have a deep understanding of the Chinanization of the Christian Church. Meanwhile, for the churches in the China's mainland and Hong Kong, their fellowship along with the bond between their fellow workers have grown stronger. Rev. Xu looked forward to more cooperation in publishing and distribution. He also extended gratitude towards Christian Communication LTD. for its support in the contribution of books that benefited seminary graduates in the mainland.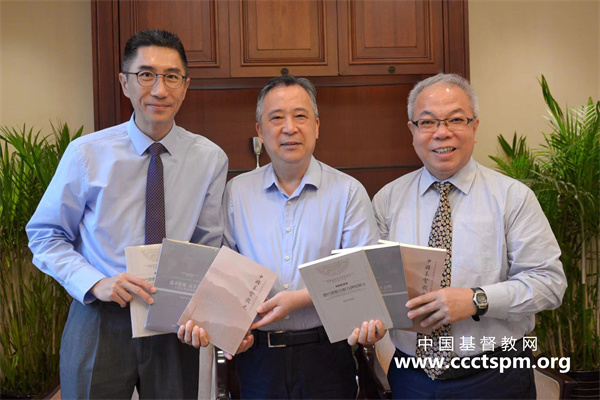 During the meeting, the two sides agreed that collaboration and interaction in publishing and distribution could be good for churches to open new ministries with effective services. It allowed church members to better engage in society and everyday life, encouraging them to love country and church to make Christianity become the blessing of the country and the society.
The discussion also centered on ways to explore effective interaction and cooperation.
Staff of Media Department and Overseas Relations Department of CCC&TSPM participated in this reception.
Translated and edited by Bei Feng.