On November 3, 2023, Guangdong CC&TSPM held an ordination ceremony at the Wuqiao Church in Shantou, ordaining Han Yongle, Zhan Enchao and Chen Yang as pastors.
The ordination ceremony was presided over by Rev. Fang Junguang, President of Shantou CC. Rev. Zhan Hailie, Chairperson of Shantou TSPM, preached a sermon titled "Being a Blameless Worker", exhorting the ordained fellow workers to be good and faithful servants with a dedicated heart, as God's blameless workers. On behalf of Guangdong CC&TSPM, Rev. Lei Yuming, Executive Vice President of Guangdong CC, spoke at the ceremony to congratulate the newly-ordained.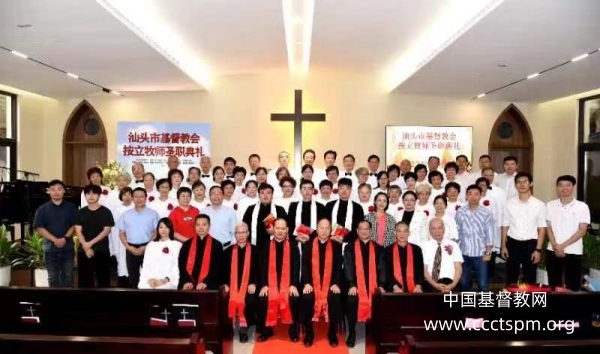 On behalf of new pastors, Rev. Han Yongle made appreciative remarks. The ordination ceremony successfully ended with the benediction given by Rev. Zhan Enchao.
Translator & editor: Bei Feng