Invited by the Committee and the People's Government of Sandu County in Guizhou Province, Elder Fu Xianwei, the chairman of TSPM, went to Sandu County to attend the 60th ceremony of Sandu County and visited the poverty alleviation projects supported by religious groups.
The Opening Ceremony held at 9:00 on 12nd November, 2017. Wang Zuo'an, the Head of the State Bureau of Religious Affairs attended the Opening Ceremony and made a speech. More than 10 thousand people, including the leaders of the National religious groups, the leaders and delegates of the nation and the province and the autonomous prefecture, and the people of Sandu County, attended the ceremony.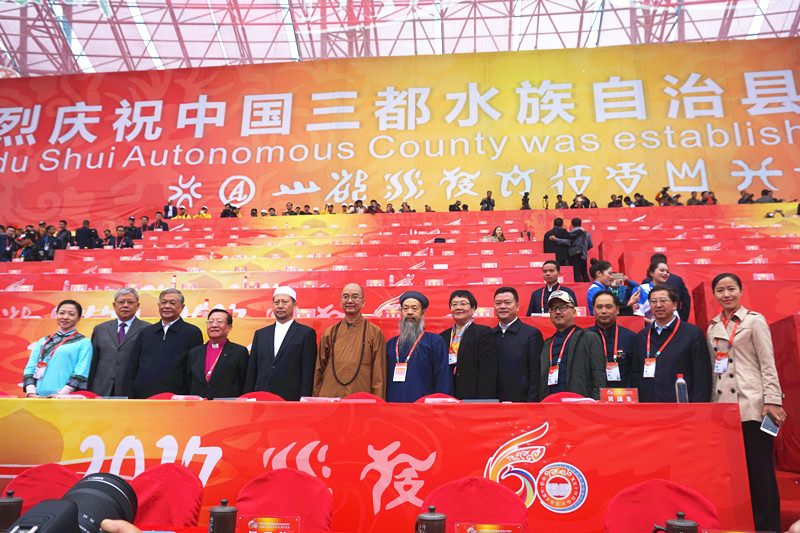 On 12nd and 13rd, the leaders of the State Bureau of Religious Affairs and the National religious groups participated in the exhibition and donation ceremony of the poverty alleviation projects, and visited the projects supported by religious groups.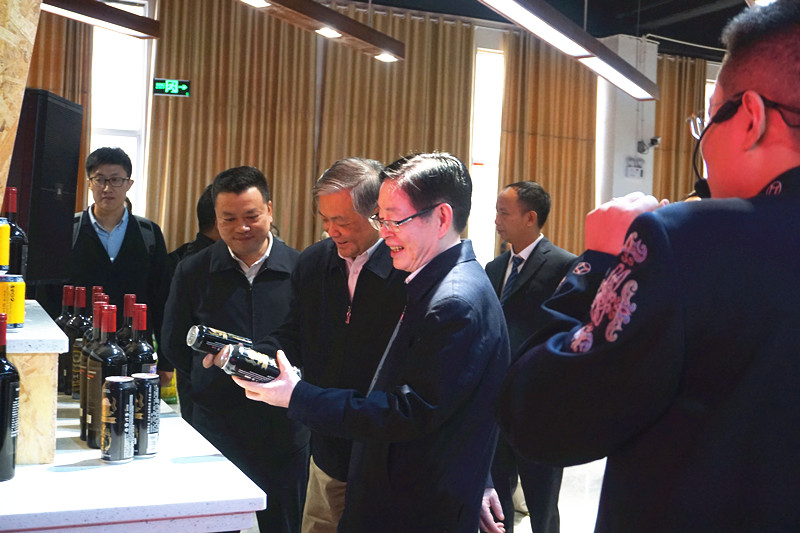 As the one of the projects funded by TSPM, the bamboo processing factory which is in Sanhe Street was also on the trip. The project was started on-site in February 2017, and the plant construction, equipment procurement and commissioning have been completed and into the production phase. The purpose of this project is to make use of abundant local bamboo resources to promote the deep processing of local raw materials, and to raise the incomes for helping poor people out of poverty.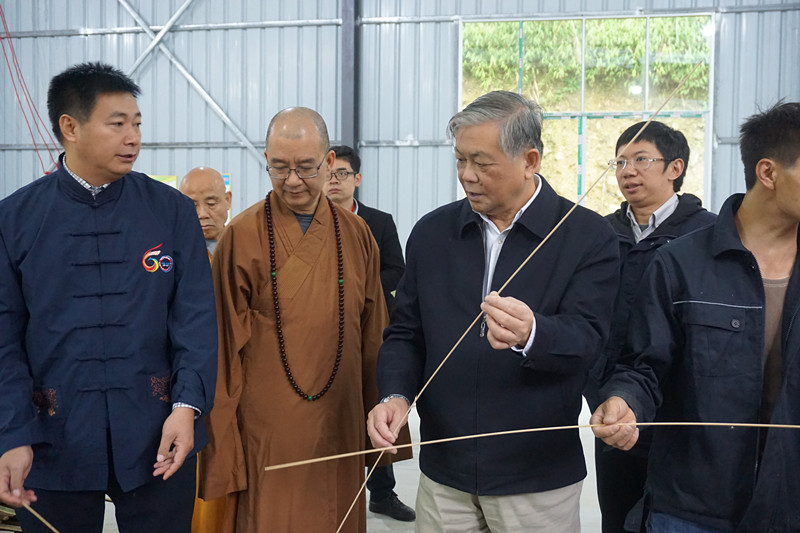 During the inspection, Mr. Fu Xianwei listened attentively to the introduction by the leader of the processing plant about the construction, production and marketing of the project. Mr. Fu Xianwei also put forward the suggestions on how to further increase the diversity and craftsmanship of bamboo products, how to broaden the marketing channels and how to strengthen the external cooperation.◆
---
Scan a QR code to follow
——WeChat : ccctspmsfb——