October 20th, 2017, the completion ceremony of deep well project was held in a village of Baoding, Heman Province. It is a rural community development project in Hebei Province and supported by the CCC&TSPM.
President Rev. Gao Feng, Chairman Rev. Jin Yunpeng from Heibei TSPM and President Rev. Liu Yuweng from Heibei Christian Council attended the ceremony with other government leaders from Hebei Province.
During the ceremony, the village leader expressed his gratitude to CCC&TSPM on behalf of local government. He also introduced the basic situation of local villages and said that Deep Well Project solved the irrigation problem for 300 mu of land. It benefited nearly half of the villagers directly with the improvement of life quality and incomes of local people.
Rev. Gao Feng pointed out that CCC&TSPM are committed to the social service work for the social-marginalized. CCC&TSPM are responsible to play an active role and try our best to dedicate for every poverty alleviation project.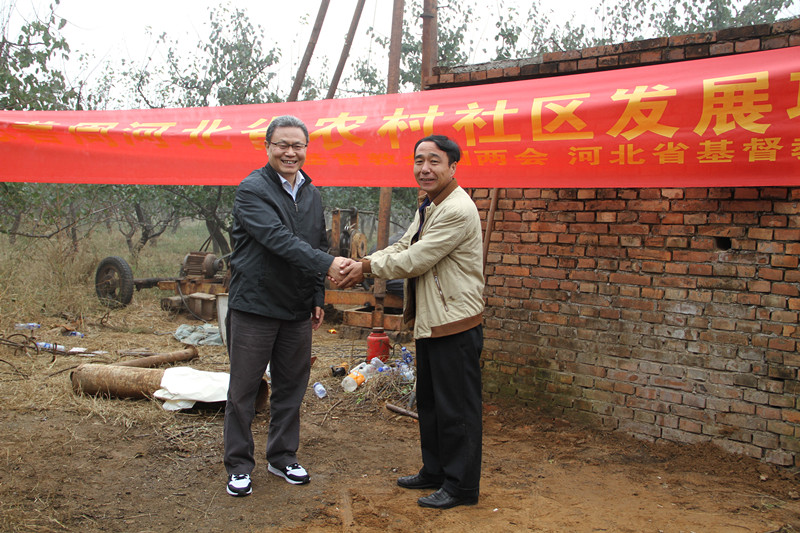 Afterwards, Rev. Gao Feng visited a base of patriotic education at the North China Martyrs Cemetery with Rev. Jin Yunpeng and Rev. Liu Yuweng etc.◆
---
Scan a QR code to follow
——WeChat : ccctspmsfb——