History: Sichuan Theological Seminary is an advanced theological seminary jointly established by the CC&TSPMs in three provinces (Yunnan, Guizhou and Sichuan) and one municipality (Chongqing) in the southwest of China. As one of the five regional theological seminaries in the country, it was founded in 1983 in Chengdu City, Sichuan Province, the year when it began to recruit students from churches in those three provinces and one municipality.
In October 1984, Sichuan Theological Seminary officially opened in Shangxiang Church, and moved to Enguang Church in July 1988. In September 1994, the seminary relocated again to the current site (No.19 North Sishengci Street, Jinjiang District, Chengdu City).
Leadership: Rev. Rao Jianhua currently serves as the president, and Rev. Yuan Shiguo and Rev. Long Shangyong as the vice presidents.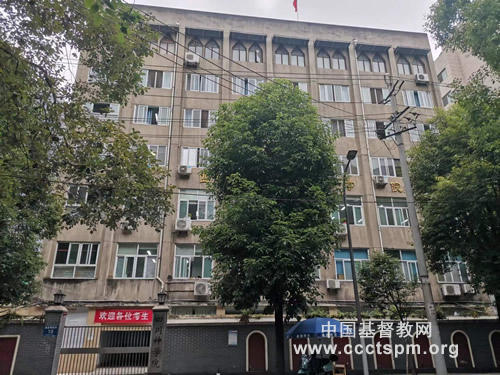 Curriculum: The seminary offers a four-year undergraduate program in Divinity.
Faculty team: The seminary has 10 full-time teachers, and 16 visiting teachers responsible for part of theological courses, literature and politics courses, etc.
Library collection: The seminary's library owns nearly 20,000 books.
Students and graduates: Sichuan Theological Seminary has enrolled nearly 70 students for the Fall 2021 semester. Currently the graduates of the seminary are about 960, and 40 students have finished the one-year training course. Among them, over half of the graduates with a bachelor's degree are from 20 ethnic minorities.