Henan Theological Seminary is a full-time provincial religious school run by Henan CCTSPM. In 1989, Henan CCTSPM opened the Henan Theological Training Center in a religious property in Luoyang City. In 1993, the center was relocated to Zhengzhou, the capital city of the province. In 1999, the old training center was demolished and a new school was built in 2000. The campus covers 10,000 square meters, with a building area of 9, 120 square meters. In 2009, the center was ratified by the State Administration of Religious Affairs as a three-year Bible school and then upgrated to become a theological seminary in 2017. By 2018, Henan Theological Seminary has over 3,000 graduates.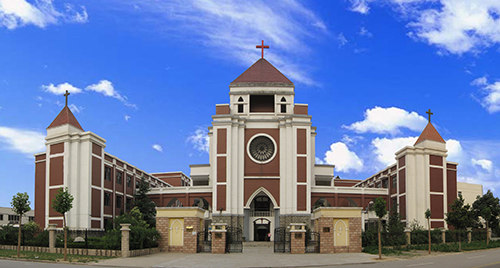 There are 20 full-time teachers, including 2 theological course teachers with doctor's degrees, and 14 with master's degrees. There are 14 part-time teachers for public courses. Among all the faculty members, 1 expert enjoys special allowances from the State Council, 3 teachers hold doctor's degrees and 6 with master's degrees.
Henan Theological Seminary encourages teachers to conduct theological studies and has published A Collection of Theological Essays and A Collection of Sermons. The former incorporates the study of the reconstruction of theological thinking by teachers of theology, while the latter involves hands-on practice based upon their theological research findings. The seminary's backbone teachers have also published dozens of articles in journals and magazines including China Religion, Nanjing Theological Review, Tianfeng, Yanjing Theological Review, etc.
Henan Theological Seminary also values overseas exchanges and cooperation. It has academic exchanges with renowned theological seminaries from several countries and regions on the basis of equality and friendliness.
Address: No. 31 South Shangying Street, East Hanghai Road Economic Developmental Zone, Zhengzhou City, Henan Province
Postcode: 450047
Tel: 0371-66781781