History: Shandong Theological Seminary was established by Shandong CC&TSPM in 1987 and has upgraded to a religious institute of higher learning in 2011.
In 1998, the seminary moved to a new site on Sushan Road, Meili Lake Development Zone, Huaiyin District, Jinan City. The new campus covers an area of over 90,000 square meters, with the construction area reaching about 9,000 square meters.
Leadership: Rev. Gao Ming now serves as the president and Rev. Li Hongyu as the vice president.
Curriculum: The seminary now has four-year undergraduate programs, three-year junior college programs, and one-year layperson training courses. The curriculum includes both common courses and specialized courses. Based upon the contextualization and demands of Shandong churches, the seminary also opens featured courses like social work courses (social work theories, social work for the elderly and the disabled, etc) and art courses (calligraphy, folk music, etc.).
The seminary sets "Qilu Forum" and utilizes Qilu theological research center as a platform to hold symposiums and seminars, which strengthens its biblical text studies. It also values the study and promotion of ecological theology. Apart from the social work program (jointly opened with Shandong University's Social Work Department), the seminary's featured courses also include Teaism and classical instruments.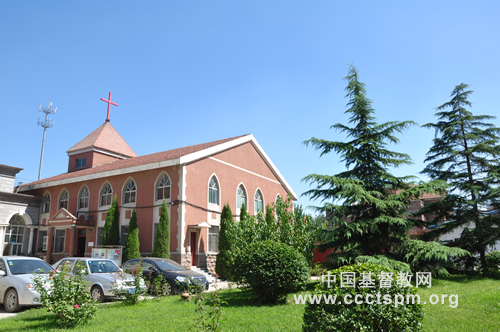 Faculty: The seminary has 43 full-time teachers. There are 3 PhD holders in pastoral ministry, theology and philosophy respectively and 3 doctorate candidates in theology. Many of the theology teachers have a master's degree in theology. There are 15 sitting and part-time teachers from renowned universities in the province, responsible for such courses as politics, literature, social work, etc. The seminary also invites senior clergy to give pastoral care training courses.
Library collection: The seminary's library owns over 30, 000 types of books (including about 11,000 types for Christian studies), reaching over 40,000 books. It also has nearly 100 kinds of journals, magazines and newspapers, as well as more than 1,500 e-books.
Students and graduates: Currently the seminary has more than 220 students on campus, and more than half of them are undergraduates in theology. It has over 180 graduates, over 400 junior college graduates and over 1,300 students who have completed the layperson training course.