On the morning of 19 January 2018, Rev. Lin Manhong, Vice General Secretary of China Christian Council, received the delegation from Uniting Church in Australia (UCA), Rev. Zhang Ji, theologian of UCA and Revd Dr Frank Rees, dean of University of Divinity in Australia.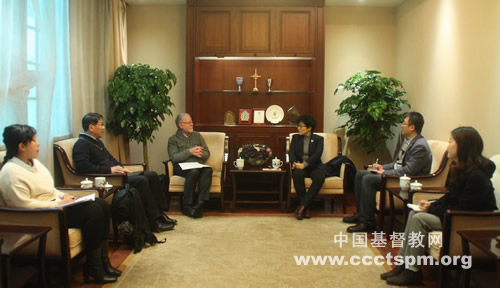 UCA was established in 1977, which combined Congregational Union of Australia, the Methodist Church of Australasia, and the Presbyterian Church of Australia together. UCA was a uniting church organization as the third largest church group in Australia. The main goal for this visit in China was to further the tie with China in discussing and communicating on the ministries of theological education.
Dr. Lin Manhong said that the church in China at present focused much on theological education, especially the ministries on seminaries. The day before the meeting, she had happened to finish a seminary training class. CCC & TSPM also paid much attention particularly on the pastoral workers in the middle and west part of China who had graduated from seminaries over ten years and the evangelists who worked in the areas of ethnic minorities in western China. CCC & TSPM organized sorts of training classes according to various needs. During the meeting, Rev. Lin also extended gratitude towards UCA for their assistance to the theological students from CCC & TSPM sent to Australia.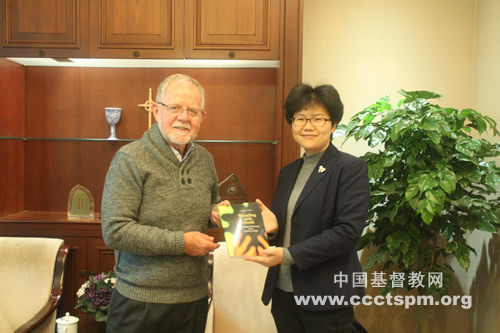 The guests expressed their appreciation on the efforts and achievements that CCC & TSPM had achieved in theological education. They were willing to continue to keep an eye on the church in China in the field of theological education and hoped to strengthen the cooperation between both sides.
The UCA delegation would continue to visit the church in Nanjing and Xi'an. Co-workers from Theological Education Department, Overseas Relations Department and Media Department attended the meeting.