On March 27, 2019, a delegation led by Lau Chung Ming, president of Christian Communication LTD., and General Secretary Tang Siu Pak visited Fujian Theological Seminary and donated books for its library. Rev. Yue Qinghua, president of Fujian Theological Seminary, together with other staff members warmly received the guests.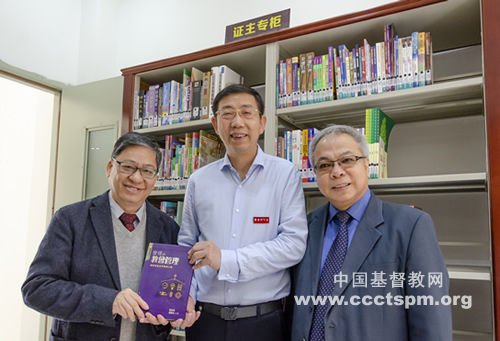 President Yue showed the delegation around the seminary and they took a group photo in the seminary library.
President Yue said that Christian Communication LTD. has long been a good friend of the church in Fujian, and it has been supporting the development of Fujian Theological Seminary for many years, especially in terms of book donation to Fujian Theological Seminary. They hope the two sides can build up closer relationship, foster friendship for mutual development.