On the morning of March 25, 2019, a four-person delegation from Christian Communication LTD. led by General Secretary Tang Siu Pak visited CCC&TSPM. Rev. Xu Xiaohong, chairperson of National TSPM, Rev. Wu Wei, president of China Christian Council (CCC) and Rev. Shan Weixiang, vice president and general secretary of CCC received the delegation. The two sides had an in-depth exchange over a series of topics, including the publication ministry under the co-existence of paper media and new media, church governance concepts, etc.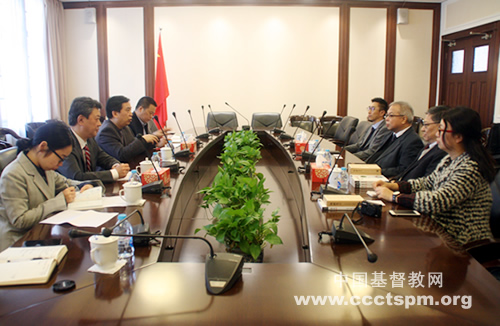 Mr. Tang Siu Pak expressed that they are willing to engage in the literature ministry in the mainland of China through learning about the main ministries to be carried out by CCC&TSPM in the coming year, so as to contribute to mutual progress of both churches in the mainland and Hong Kong.
Rev. Xu said that the churches in the mainland and Hong Kong have maintained a deep and long-standing friendship. In many fields, we have close partnership between the two sides and further cooperation opportunities.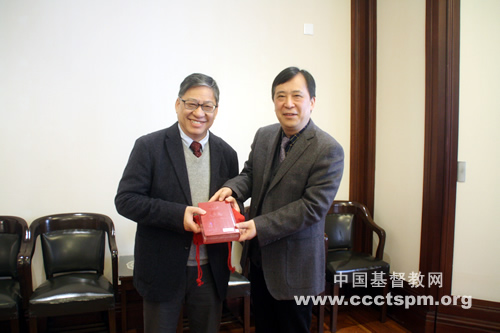 Rev. Xu pointed out that even though traditional media is currently confronting with many challenges in the era of new media, there will still be room for development due to its irreplaceability. More efforts should be made in publishing books with high quality and rich content. Rev. Xu also mentioned that churches should attach importance to solving practical issues in shepherding, like problems caused by aging population, only children as well as left-behind children, along with other problems facing the church in urban areas.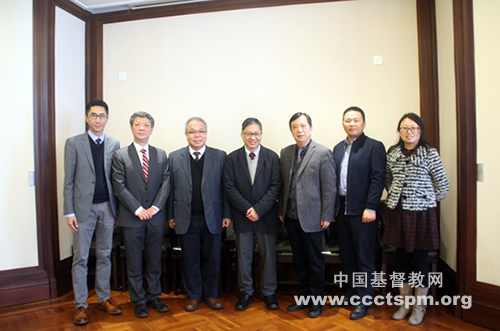 Rev. Wu Wei noted that we need to publish more and better devotional books to facilitate believers' spiritual growth.
Rev. Shan Weixiang stressed the importance of the literature ministry. He pointed out that the church in the mainland should continue to support and encourage Christian authors by providing them with more space and favorable environment for creation.
At the meeting, Hong Kong guests from Christian Communication LTD. introduced the literature ministry and other training ministries in their organization. They believed that it is very important to have a reasonable match between traditional media and new media and that a specialized management mode combining professional governance and Christian belief is beneficial to church development.
The two sides exchanged gifts and took group photos in the end.