On the morning of April 19, 2019, Rev. Franklin Ishida, program director for Asia Pacific with ELCA Global Mission visited CCC&TSPM, and he was received by Rev. Shen Xuebin, vice president of China Christian Council (CCC).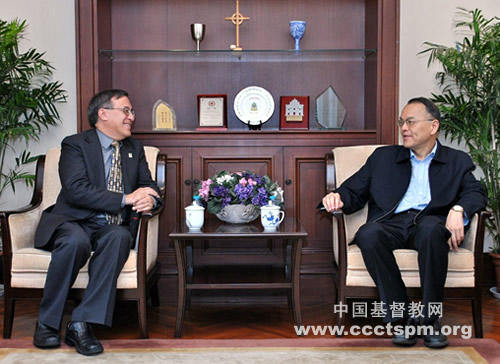 At the meeting, the two sides exchanged ideas regarding the ministries in terms of social services and worship liturgy, etc.
Rev. Franklin Ishida first introduced recent development of ELCA and the cooperation pattern with the church in China.
He expressed the willingness of continuously pushing forward the ministries with CCC&TSPM with respect to the Three-self Principles as well as the practices of the indigenization and contextualization of Christianity in China.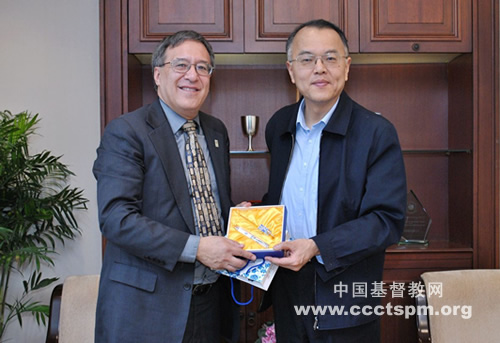 Rev. Shen Xuebin extended gratitude to the understanding and support from ELCA to the church in China.
Rev. Shen pointed out that it is necessary for the church in China to work on inculturation in China in order to achieve healthy development of the church in China.
He wished that the two sides would have more chance of exchanges in exploring better ways of cooperation.
Ms. Gu Jingqin, chief of Overseas Relations Department participated in this reception.