On the morning of August 13, 2019, Rev. Shen Xuebin, vice president of China Christian Council (CCC) received Rev. Dr. Ildoo Kwon, director of International Ministries for Yoido Full Gospel Church at CCC&TSPM headquarters. Ms. Gu Jingqin, chief of Overseas Relations Department of CCC&TSPM and other staff members participated in the reception.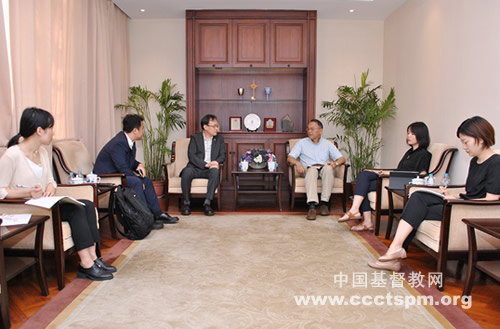 The two sides reviewed the exchanges between the Church in China and the Church in South Korea, and expected a candid dialogue regarding future communication and cooperation.
Rev. Dr. Ildoo Kwon said that the common faith in God facilitates the unity of both sides, and hoped to further enhance the friendship, cooperation and dialogue.
Rev. Shen Xuebin expressed welcome towards the guest. He looked forward to deepening mutual understanding and praying for each other via dialogues and exchanges based on the principles of mutual respect and openness.
The two sides also exchanged ideas over several common concerns, and agreed on communicating and sharing the truth on the premise of mutual respect.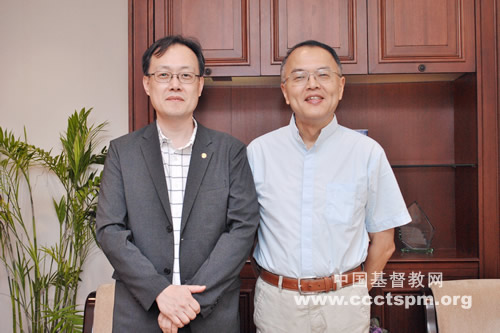 At last, the two sides exchanged gifts and ended the talk in a friendly atmosphere.