On November 12, 2019, Rev. Shan Weixiang, vice president and general secretary of China Christian Council (CCC), and CCC Vice President Rev. Shen Xuebin received a delegation from the United Bible Societies (UBS), led by UBS General Secretary Michael Perreau.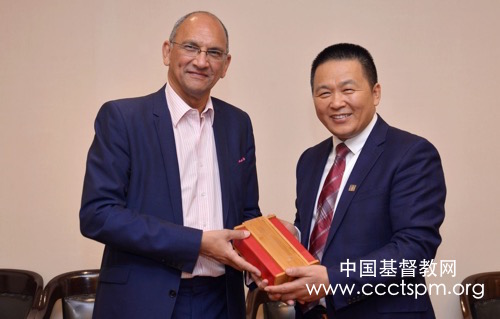 Rev. Shan Weixiang extended welcome to the guests and expressed his appreciation for the long term support and assistance from the UBS to the Church in China. Rev. Shan mentioned that the amount of copies of Bible printed by Nanjing Amity Printing Company had just reached 200 million the day before, 80 million of which are for Chinese churches. He also introduced the award ceremony for the hand-copying Bible activity next month.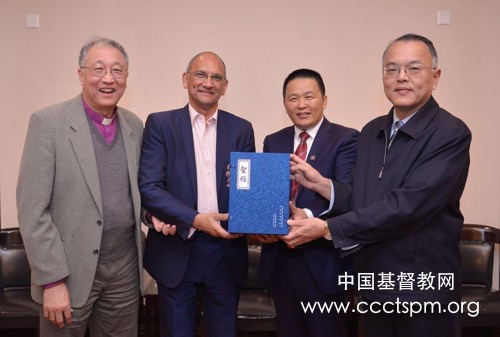 Mr. Michael Perreau appreciated the warm welcome of CCC&TSPM, and said that he and managers of UBS China Partnership, UBS in Australia, Austria, Finland, Germany as well as in Hong Kong Special Administrative Region and Taiwan region pay a special trip to CCC&TSPM after they attended the celebration activities for the Amity Printing Press's 200 millionth copy of Bible in Nanjing.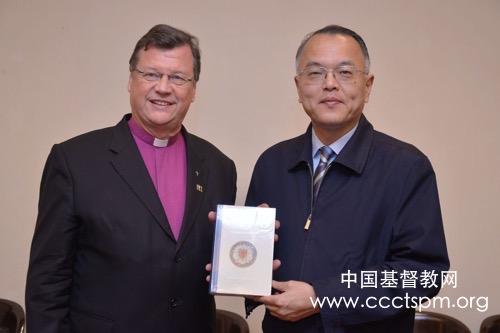 The general secretary was delighted to the precious Bibles and historical materials presented at the celebration. He wished that the exhibition would also be available for believers in different provinces so as to learn about the progress made in Bible ministries. The general Secretary also introduced the 2020 Bible Year activities to be carried out by the Bible Societies and churches in several countries and areas.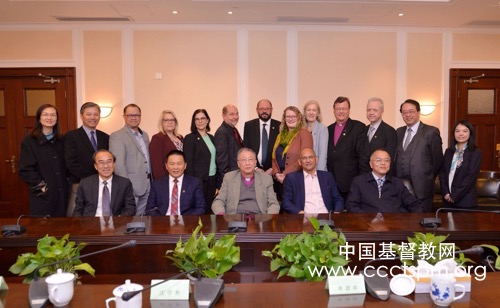 Afterwards, Rev. Shan Weixiang and Rev. Shen Xuebin responded to the questions raised by the delegates in terms of the new progress of the Church in China, the development of clergies and theological education, the application of electronic devices in churches, the publication of Braille Bibles, along with how to serve the believers with both mental and physical disabilities with sign language.
At last, the two sides hoped to continuously enhance friendship and deepen cooperation through reciprocal visits and close contact.