From March 4 to 10, 2021, the fourth session of the 13th National Committee of the CPPCC commenced at the Great Hall of the People in Beijing. Nine Christian leaders with CPPCC membership attended this annual session.
They included Rev. Xu Xiaohong, chairperson of national committee of TSPM, Rev. Wu Wei, president of CCC; Vice Presidents of CCC Rev. Shen Xuebin, Rev. Zhang Keyun; Vice Chairpersons of TSPM Rev. Kan Baoping, Rev. Jin Yunpeng, Rev. Pan Xingwang; Rev. Gao Feng, president of the Board of Supervisors for CCC&TSPM, and Rev. Liang Ming, member of the Board of Supervisors for CCC&TSPM.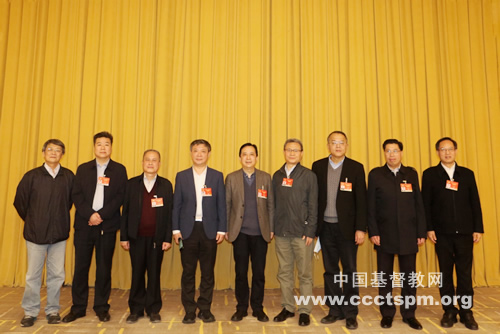 During the session, Christian representatives had an in-depth discussion with other committee members over the topics on government work report, the new five-year development plan, the blueprint for the country's social and economic development over the next 15 years, etc. They conscientiously deliberated on government papers and offered advice on behalf of the Christian community.

This year marked the 100th anniversary of the founding of the Communist Party and the country is all set to implement the new five-year development plan and embark on the new journey of becoming a modern socialist country comprehensively. Great achievements have been made in the aspects of epidemic prevention and control, building a moderate well-off society, along with poverty-alleviation.
(Translated and edited by Bei Sang)