On December 16, 2021, Anhui CC held an ordination ceremony in the auditorium of Anhui Theological Seminary.
Twenty-two new pastors were ordained during the ceremony, including Tang Ying (female), Zhao Qin (female), Hu Jingqiang, Wang Kai, Ban Wei, etc.; twelve were ordained as elders, namely Han Ni (female), Liu Yongchun, Cheng Xiuying (female), Yao Qiangrui, Qi Buyan, etc.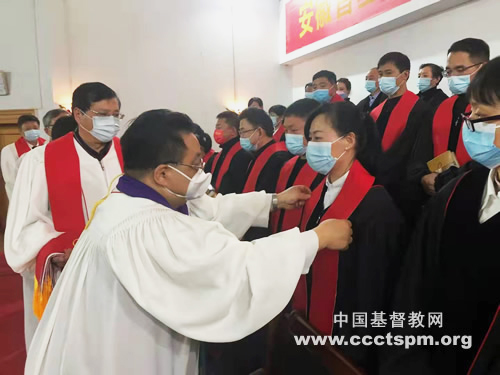 In response to the recent outbreaks reported in several places of the country, the ceremony was not open to the public and strictly followed the prevention and control measures. It was attended by a limited number of audience who took temperature tests and wore masks throughout the ceremony.
On December 19, Jiangxi CC held the 2021 ordination ceremony in the newly-refurbished Gospel Church in Jiujiang City.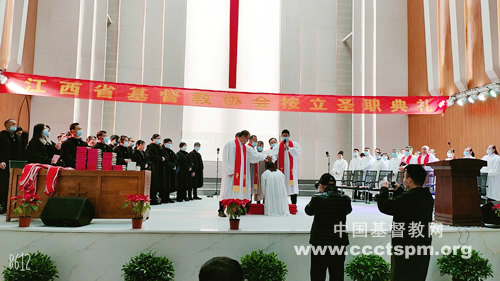 Of all 33 staff from churches in all parts of the province who were ordained this time, six were pastors and 27 were elders.
On December 31, Guangdong CC&TSPM held an ordination ceremony in Fengcheng Church, Xinfeng County, Shaoguan City. Vice Pastor Xie Xiaoling (female) was promoted to a pastor.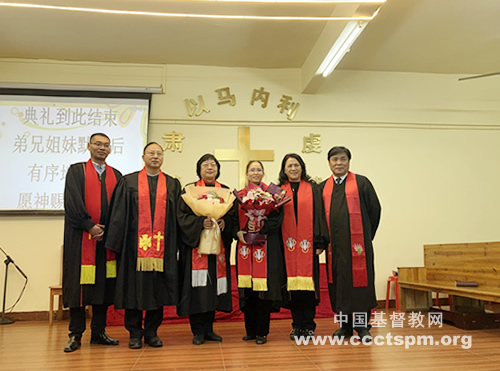 Translated and edited by Bei Sang.