On August 20, 2023, the 2023 Summer Praise Meeting took place at the Truth Church in Jieyang City, Guangdong Province, as an effort to promote the Chinanization of the Christian Church in China. Rev. Wu Zhengjie moderated the prayer meeting. Approximately 1,000 people attended, including representatives of local ministers, believers and choir members.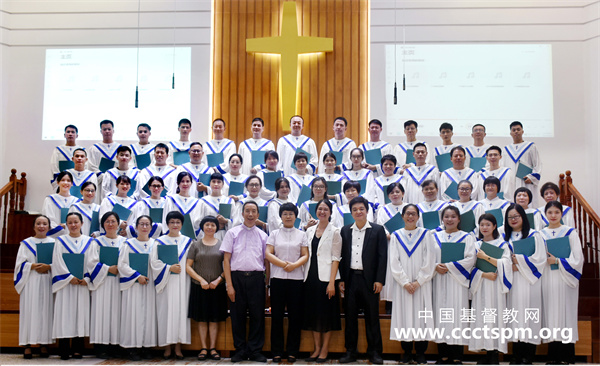 The True Light Choir sang the oratorio No Greater Love. Rev. Guang Xiaoting, Chairperson of Jieyang TSPM, shared a message with the theme "There is no greater love than God's holy love", telling about His transcending, eternal, boundless holy love.
The praise meeting ended with a benediction given by Rev. Cai Yuehuan, Vice Chairperson and Vice President of Jieyang CC&TSPM. The joyful congregation was nurtured spiritually because of this event.
Translated and edited by Bei Feng.