On the afternoon of September 13, 2023, Rev. Xu Xiaohong, Chairperson of National TSPM, received Mr. John Chen and Ms. Wang Xiaoli from Bible Study Fellowship (BSF) at the headquarters of CCC&TSPM.
Rev. Xu Xiaohong first expressed warm welcome to the visit of the old friends. Rev. Xu recalled the former exchange between the two sides, introduced the ministry of profoundly promoting the Chinanization of the Christian Church in China, and extended gratitude to the previous cooperation with BSF. Rev. Xu expected that the two sides could speak with each other in love via nongovernmental contact, and pray together for world peace to serve the church of God.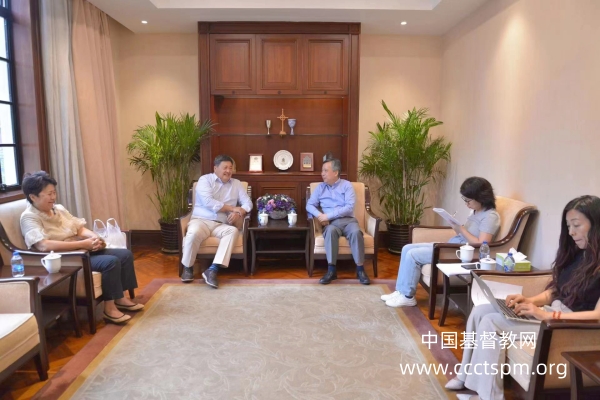 Mr. John Chen hoped to maintain friendly cooperation and exchange between each other, and from the perspective of the church, to establish dialogue through the Bible in a non-governmental way. And building a solid and reliable layperson team enabled us to learn in the Lord and grow spiritually.
Colleagues from the Overseas Relations Department and Media Department participated in this reception.
Initiated by laity, Bible Study Fellowship is a Bible study organization headquartered in San Antonio, Texas, USA.
Translated and edited by Bei Feng.