On the afternoon of November 10, 2023, Rev. Shen Xuebin, Residential Vice President of CCC, had a virtual meeting with Bishop David Urquhart, the Archbishop of Canterbury's Link with China. Both sides shared church ministries in two countries, and mentioned the upcoming visit of the Church of England to China.
Through virtual meeting, the two sides sent greetings to each other from London and Shanghai respectively.
Bishop David Urquhart said that impeded by the COVID-19 pandemic, the Church of England's visit to China was expected to be scheduled via this video conferencing, so that they can further learn about the development of the Church in China and deepen mutual friendship and cooperation. He also shared three ongoing ministries of the Archbishop of Canterbury: praying; more Bible reading, evangelism and preaching; reconciliation and peacebuilding.
Rev. Shen Xuebin responded that he would pray for the Church of England's visitation going smoothly. Given the fact that the Church of England has always had a good rapport with the Church in China, he looked forward to an enduring friendship between the two sides, which can be carried on by the younger generation.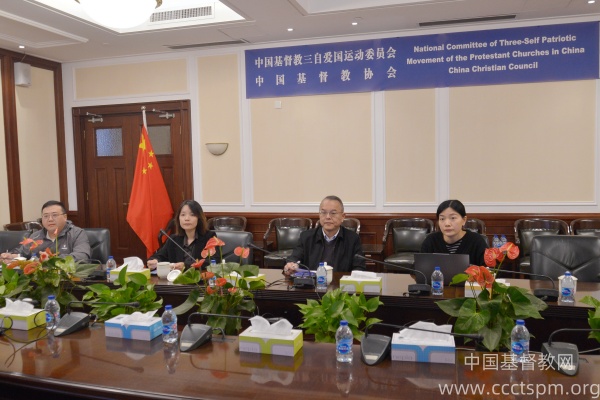 Ms. Gu Jingqin, interim chief of the Overseas Relations Department of CCC&TSPM, and other colleagues attended the meeting.
Translator and editor: Bei Feng