On the morning of August 26, 2019, Rev. Shen Xuebin, vice president of China Christian Council received a delegation led by Rev. Dr Rangarirai Rutoro, Principal of Murray Theological College of the Reformed Church in Zimbabwe at CCC&TSPM headquarters.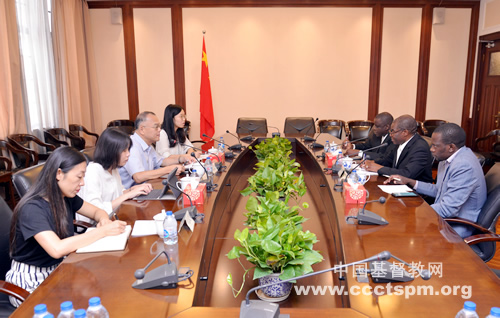 It's the first time that the delegation of the Zimbabwe Reformed Church has visited China, and the two sides had the discussion concerning the development and challenges facing the church in China and Zimbabwe, theological education, public charity and other common concerns.
Rev. Shen Xuebin remarked that the delegation' visit upon the occasion of the 70th anniversary of founding People's Republic of China was significant and served as a good beginning for the future dialogues. The past seventy years witness the development of China by leaps and bounds and it is also true of the development of the church in China.
Rev. Shen stressed that the church in China highly values the indigenization and contextualization of Christianity in China as well as the principles of independence, self-governance and self-autonomy.
Given that two counties have maintained good relationship, he believed that the church in China and the church in Zimbabwe could further enhance cooperation and strengthen friendship in the Lord.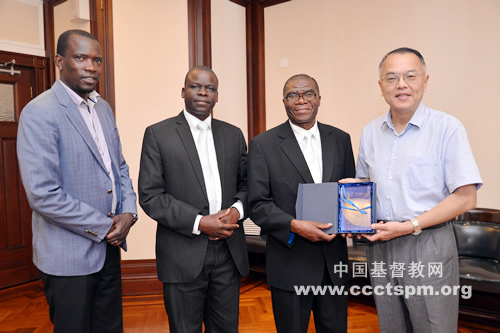 Rev. Dr Rangarirai Rutoro expressed gratitude towards warm welcome and Rev. Shen's presentation. He expected to have an in-depth experience when visiting Chinese churches, seek for possibilities of cooperation, mutual learning and co-facilitation.
Ms. Gu Jingqin, chief of Overseas Relations Department of CCC&TSPM, Miss Gong Zhoujin, Rev. Fang Ying and others participated in this reception.