On the morning of September 7, 2023, Rev. Xu Xiaohong, Chairperson of National TSPM, and Rev. Wu Wei, President of CCC, received Dr. Danny Yu, President of Christian Leadership Exchange (CLE). During the meeting, the two sides reviewed their friendship and cooperation. And they had an exchange over communication, cooperation, training on the social services for the elderly and other topics.
Rev. Xu and Rev. Wu warmly welcomed their old friend's visit. They mentioned the complicated China-US relations in recent years, and the churches in both China and US have also experienced several changes during the pandemic. Dr. Danny Yu said that CLE would like to continue to work with CCC&TSPM to strengthen the communication between the churches in China and US, and to deepen the understanding among the younger generation and mutual friendship.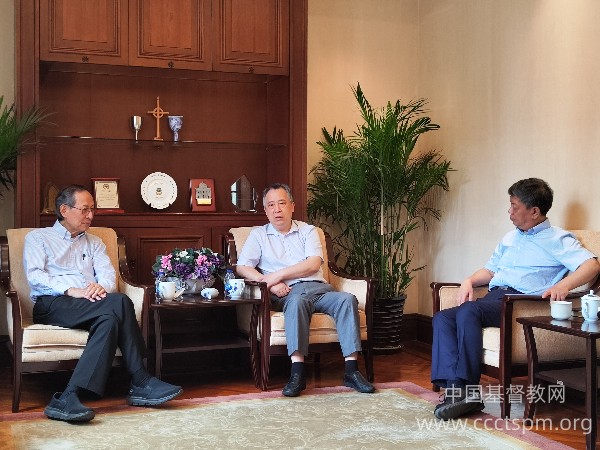 Rev. Xu Xiaohong said that the Church in China also expected cordial relations between the two countries as a blessing not only for the two sides but also for all humanity, as the traditional Chinese culture has advocated peace and virtue. Rev. Wu Wei said that the Church in China was also willing to invite church leaders who were interested in China to come and learn about Chinese churches and their progress.
The two sides also shared their ideas on the aging society, pastoral care for the elderly and nursing training, with the expectation of deeper communication and cooperation.
Translated and edited by Bei Feng.